The ESA St3TART (Sentinel-3 Topography mission Assessment through Reference Techniques) 2022 Arctic Sea ice campaign took place March 24-31 in the Baffin Bay area.
The main goal for this campaign was to obtain observations to support a full validation of Copernicus Sentinel-3 geophysical parameters including test of new technologies.
The suggested setup was to:
Test a lidar/camera equipped drone over sea ice (Vortex.io and I-Techdrone) to measure the total freeboard, surface roughness & surface classification
Deploy an ICE-T buoy developed by LOCEAN to measure the sea ice thickness, temperature & test of a new radar system for precise snow depth measurements
Coincident flights with Ku/Ka/Lidar equipped fixed winged aircraft over in situ site and selected Sentinel-3 orbits
The airborne team successfully collected data along Copernicus S3-A and S3-B ground tracks with the CRESIS Ka and Ku-band radar system and high-resolution near-infrared airborne Laser Scanner (ALS).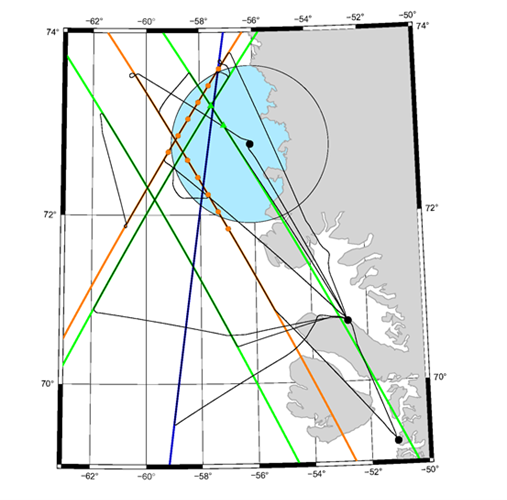 Due to technical problems with the helicopter and poor weather conditions, the team made only 2 helicopter flights.
The buoy was deployed below a Copernicus Sentinel-3 B track from March 30 at the location WP28 N72° 49.78 W56° 45.14, but relatively close to the coast (~20 km from Uperanvik) and not at a crossing point.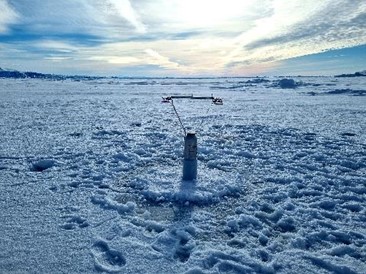 The lidar and camera equipped drone was successfully tested from land (behind the hospital) during March 29 and 30. From the images taken by the drones it can be seen that there are leads in the ice pack which are crucial in order to get sea surface reference for sea ice freeboard locations.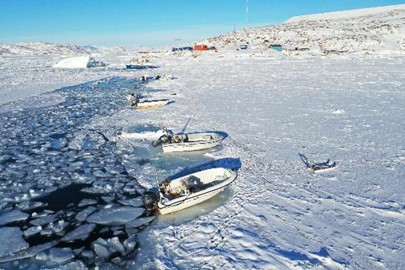 Despite the various challenges, the ESA St3TART sea ice campaign was successfully concluded, and the collected data adds unique measurements to validate Copernicus Sentinel-3 A and B over sea ice in Baffin Bay in Greenland, which consists of primarily new, young and first-year ice. The results will assist on-going calibration and validation activities and support the decisions with regard to future Copernicus Sentinel-3 Fiducial Reference Measurements (FRM) over sea ice.