From April 25th to 27th 2022, the St3TART hydro team has performed surface roughness sensitivity tests with two different in-situ instruments used in the project (e.g., the vorteX.io micro-station and the measurement part of the Cyclopée system) in the large wind-wave tunnel of Luminy (LASIF-IOA) in Marseille.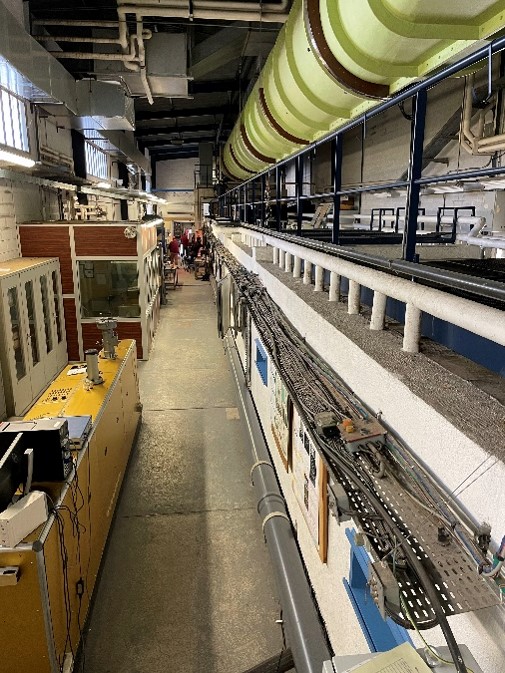 The objective was to analyze and calibrate both system depending on the surface roughness conditions that can be found over inland waters. Both instruments are currently used and will continue to be deployed under Sentinel-3 tracks to provide Fiducial Reference Measurements for the Calibration and Validation activities.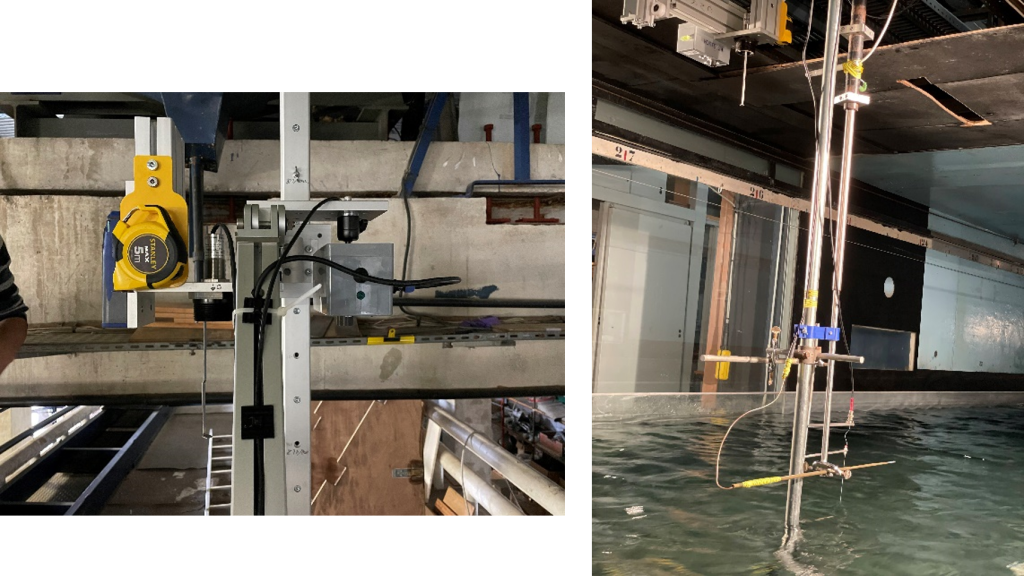 During these tests, different water surface roughness have been generated thanks to the large wind-wave tunnel with different wind speeds and/or swell amplitudes.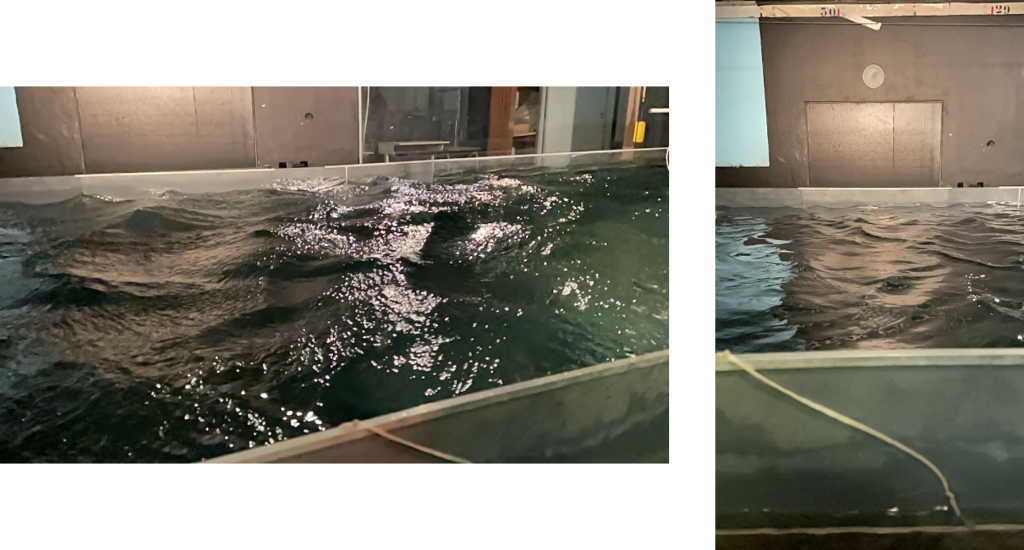 The quality of the measurements already collected and compared is very encouraging, regarding the qualification of the instruments.
The team: Michel Calzas and Karim Mahiouz (DT-INSU, La Seyne-Sur-Mer), Pascal Bonnefond (SYRTE, Paris observatory), Jean-Christophe Poisson (VorteX.io, Toulouse), Lionel Fichen (DT-INSU, Brest), Olivier Laurain (Geoazur, Sofia-Antipolis), and Jean-Jacques Fourmond (direction of the DT-INSU)
The preparation of the experiment and the control of the basin were ensured thanks to the help of Mr. Christopher Luneau (OSU-Pytheas), Ms. Elpida Vonta (M2 at MIO), Ms. Laure Cossalter (M1 at MIO), and Mr. Hubert Branger (ex IRPHE, Marseille).