Interested in visualizing all sensors deployed within the St3TART project ? You want to download data from these sensors ? Visit our FRM Data Hub!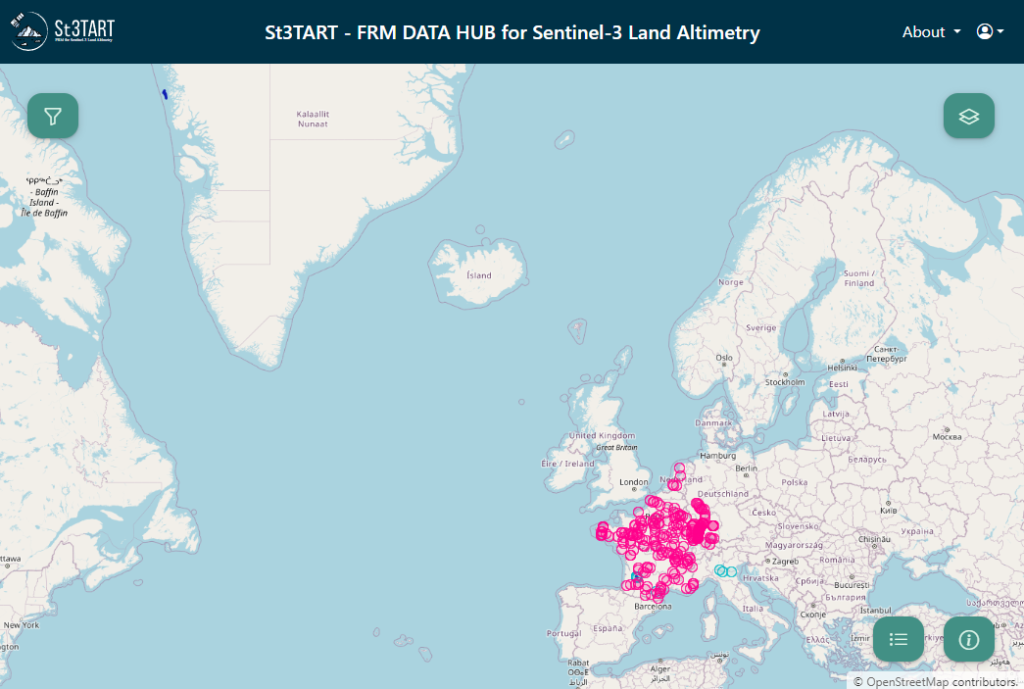 This new version includes data from the Ice-T buoy, most of VorteX.io micro-stations and drone deployments. It also displays the opportunity sites for hydrology. You can also display Sentinel 3A and 3B tracks on the map, and change the projection to polar projections.
There are new pages presenting the FRM Data Hub, how to use it, and a toolbox including links towards useful websites for Cal/Val users.
If you wish to download data, register on the website, and you will be able to download data in NetCDF format.
Enjoy your visit, and don't hesitate to provide feedback on this website through the St3TART Contact form.